Standing Together: Honoring Lives, Breaking Stigma – International Overdose Awareness Day 2023
On International Overdose Awareness Day (IOAD), our hearts echo with empathy and determination as we gather to remember, reflect, and recommit to supporting our community. IOAD stands as a poignant reminder of the lives lost to overdose, and a call to action to address this crisis with compassion.
In the tapestry of our ACB community in the Greater Toronto Area, the theme of this year's IOAD, "Recognizing those people who go unseen," resonates deeply. We understand that behind every statistic is a story, and behind every struggle is a person deserving of care, understanding, and hope.
At Black CAP, our commitment to Harm Reduction and support remains unwavering. We tirelessly strive to break down the barriers that often keep individuals from seeking help, and to create spaces where they can share their experiences without fear or judgment. We recognize that the impact of overdose reaches far beyond the individual; it touches families, friends, and communities. That's why we're dedicated to providing resources, education, and a supportive network to everyone affected.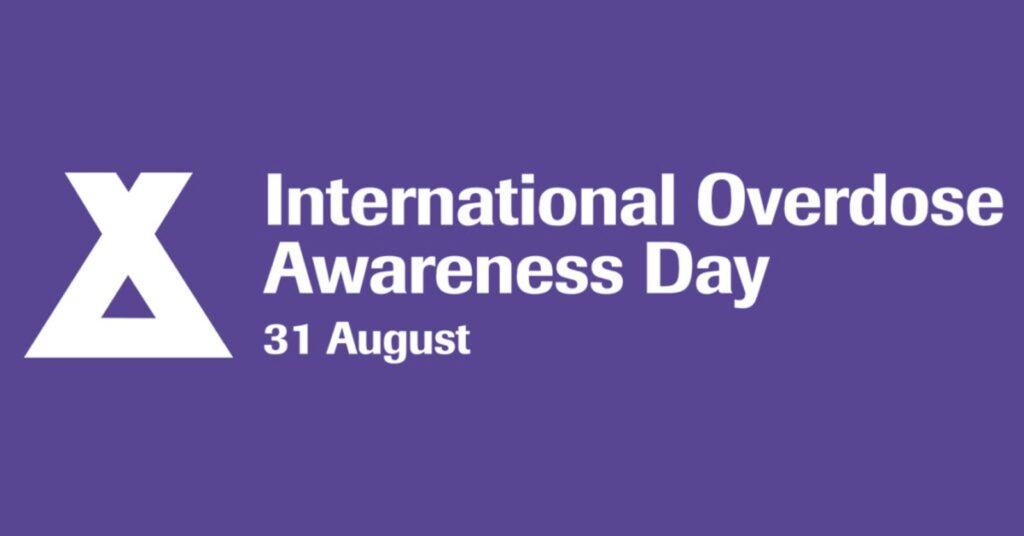 As we commemorate this day, we stand in solidarity with all those who have been touched by overdose. We honour the memories of those who have left us too soon, and we offer our unwavering support to those who continue to fight their battles. Together, let's amplify our voices against stigma, advocate for comprehensive support systems, and create a world where every individual's journey towards healing and recovery is met with empathy and respect.
We invite you to join us in this ongoing journey, as we work to empower our community, lift the unseen voices, and strive for a future free from overdose and its devastating consequences. Your support, your stories, and your resilience inspire us every day. 
Eno Akan-Essien, Interim Executive Director
Black Coalition for AIDS Prevention
Trans ID Clinic – August Edition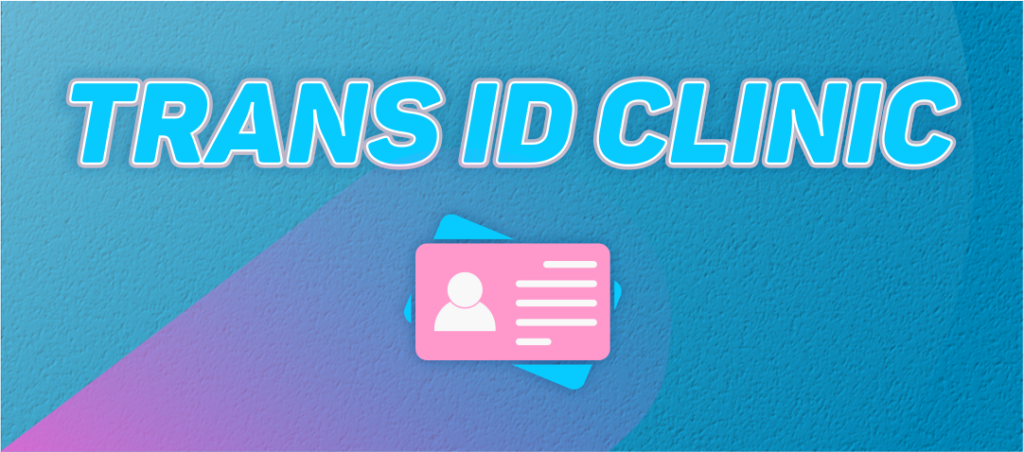 Join our monthly Trans ID Clinic, exclusively for ACB community members!
Black CAP offers legal support and forms assistance monthly to help transgender individuals from the African, Caribbean, and Black (ACB) community through the process of legally changing their name and sex designation on Ontario and Canada government IDs, birth certificates, and other records.
Don't miss this empowering opportunity tailored to the unique needs of the ACB trans community. Click the link below to register and let us support you on your journey of self-discovery and identity affirmation.
Click the link below to register.
JOB POSTING: Program Coordinator
Job Title: Program Coordinator
Department: Health Promotion
Supervised by: Director, Programs and Services (Interim Executive Director)
Position requirements: 37.5 hours per week
Term: Full-time, 1-year contract (with potential for renewal)
Salary: $23.64 an hour
Organization Description: Black CAP is a leading organization in Canada serving the needs of Black, African and Caribbean communities impacted by HIV and other sexually transmitted infections. We provide support, education, and advocacy to individuals and communities affected by HIV, including the provision of comprehensive and culturally appropriate sexual health services.
Position Overview: Black CAP is seeking an experienced and dedicated Program Coordinator to join our Programs and Services team. The Program Coordinator will be responsible for developing HIV strategies, strengthening prevention efforts, and promoting HIV treatment adherence. This role will involve working on two Public Health Agency of Canada (PHAC) funded projects, focusing on addressing Anti-Black Racism (ABR) as a root cause and implementing an integrated national HIV prevention strategy for ACB (African, Caribbean, and Black) people in Canada.
Responsibilities:
Project 1: Anti-Black Racism as Root Cause: ACB Knowledge in the Fight Against HIV-AIDS
Conduct desk research on approaches to addressing ABR and community-led monitoring tools.
Engage in in-person consultations with HIV Prevention Hubs.
Facilitate online consultations and feedback processes with service providers and users.
Develop an ABR index for HIV prevention.
Create an ABR community scorecard for HIV services.
Pilot the ABR index and community scorecard in Hubs, making necessary adjustments.
Develop a training guide on the index and scorecard.
Oversee peers in delivering 3-5 trainings to other providers and users.
Conduct baseline data collection and analysis.
Project 2: Integrated National HIV Prevention Strategy for ACB People in Canada
Adapt the Community Health Ambassador Model for Alliance Peer Coordinators specific to ACB sub-populations.
Develop a Peer Toolkit to support the implementation of activities.
Deliver workshops annually from years 2-5 (2024-2027) to diverse communities of ACB people.
Develop and disseminate a framework for delivery and national advocacy strategy based on a status-neutral approach, barrier reduction, Anti-Black Racism, Intersectionality, Anti-Oppression, GIPA/MIPA, SGBA+.
Create outreach/media materials and strategy, identify pop-up sites, and procure prevention technologies and external resources.
Conduct 1Love1Stop intervention pop-ups annually from year 2-5 (2024-2027).
Conduct 1 community consultation in year 1 (2022-2023) to inform the design and development of service provider workshops.
Deliver workshops annually from years 2-5 (2024-2027) to service providers.
General Responsibilities:
Assess the needs of HIV-infected and affected clients, provide counseling, advice, and referrals to other services, agencies, or programs, and develop strategies for each individual.
Conduct research on effective strategies and models for peer-based programming to inform program delivery.
Provide system navigation support and identify appropriate referrals to complementary programming based on the determinants of health framework.
Offer Prevention Case Management (PCM) and other case management support to Peers.
Coordinate the development of intake and assessment tools to assess risk and factors related to risk.
Provide ongoing system navigation support to Peers.
Recruit, train, and place Peers to engage in peer activities at all levels of program delivery.
Support the delivery of workshops on safer sex, disclosure, goal setting, and treatment adherence.
Provide referrals as required to HIV/STI testing sites, other ASOs (AIDS service organizations), and services such as housing, mental health, and employment.
Attend staff and team meetings, as well as relevant training sessions.
Participate in staff and team meetings, develop monthly reports, and perform other assigned duties.
Qualifications:
Bachelor's degree in a related field (public health, social work, or similar)
Experience in HIV/AIDS prevention and community engagement
Knowledge of Anti-Black Racism and its impact on health outcomes
Familiarity with peer-based programming and case management approaches
Strong research and data analysis skills
Excellent interpersonal and communication skills
Ability to work collaboratively and independently
Proficiency in relevant computer applications
Black CAP is committed to employment equity and encourages applications from individuals with diverse backgrounds, including those living with HIV/HCV and with diverse lived experiences (such as substance use, addiction, sex work, and/or incarceration). Disclosure of diversity in the covering letter is optional. We value diversity and promote an inclusive work environment. Submit resume and cover letter to Muhaari A. at hiring@black-cap.com.
Deadline: 30 June 2023.
Only shortlisted candidates will be contacted.
'A March To Equalize' calling attention to the HIV and AIDS epidemic