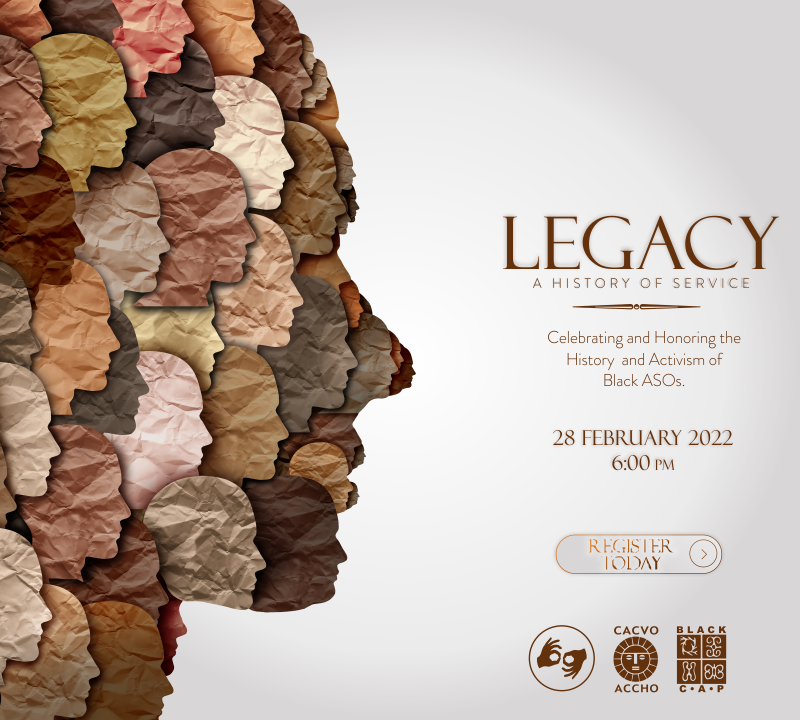 Legacy: A community gathering highlighting and celebrating Black ASO (AIDS Service Organization) activist history and organizing through storytelling from leaders, elders, and community members who have been at the forefront of these movements. We will showcase and honour these legacies while recognizing our present-day achievements and the many incredible products of the work.
Took place on 28 February 2022, 6 pm
It was our pleasure to honour the following recipients of our
Lifetime Advocacy Awards: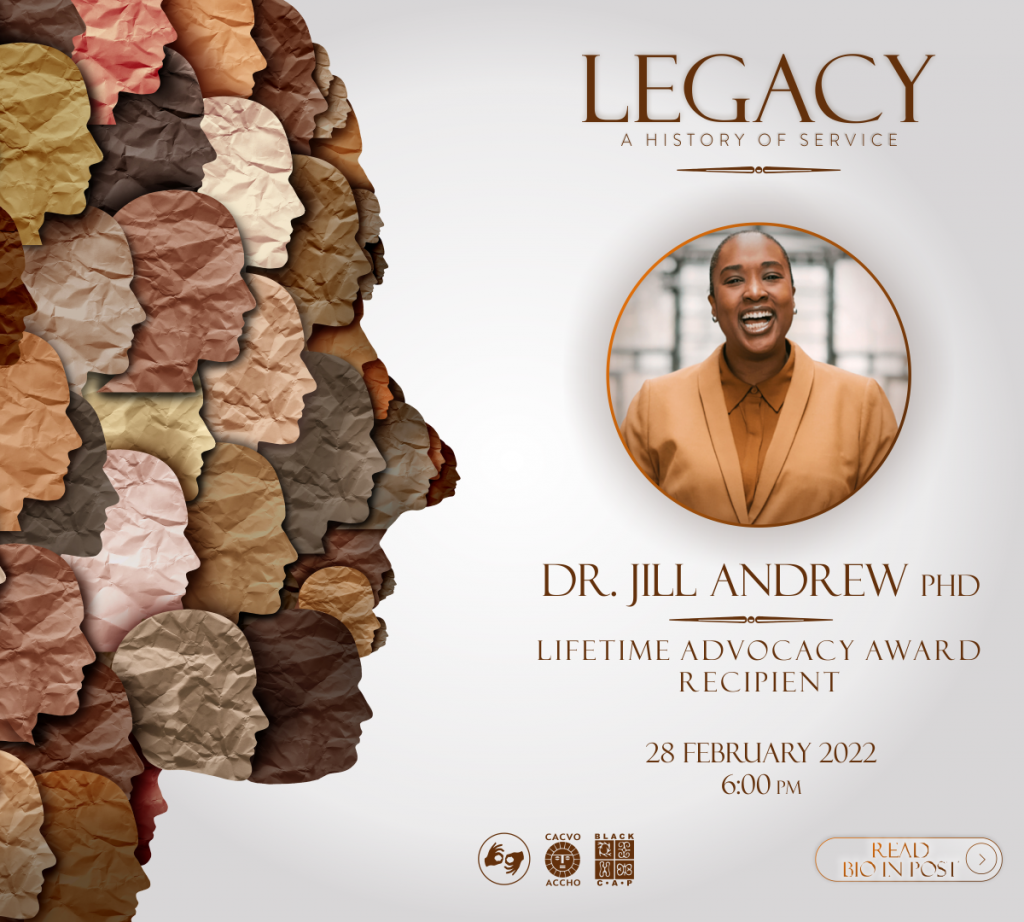 Dr. Jill Andrew, PhD serves as the Ontario NDP Culture and Heritage Critic and Women's Issues Critic for the Official Opposition. She is also a member of the Ontario NDP Black Caucus, a first of its kind in Ontario legislative history and she also sits on the Standing Committee on Public Accounts.
Andrew is the first Black queer person to be elected to the Ontario Legislature and reportedly in Canada. Since then, she has been a leading voice on issues of gender, race and social justice, the housing crisis, healthcare inequities, education and the immeasurable benefit of arts and culture to our communities but also to our physical, mental, and social health.
Andrew holds a Child & Youth Worker diploma from Humber College, a Bachelor of Education (BEd) from York University among her other undergraduate degrees, a Master's degree in women and gender studies from the University of Toronto New College and her PhD from York University's Faculty of Education.
She is a community co-owner of Glad Day Bookshop – the world's oldest LGBT bookstore and has been an avid volunteer and donor supporting organizations across the GTA that prioritize Black and racialized communities, youth, women, the arts, LGBTQ2+ communities and chronic health advocacy among others.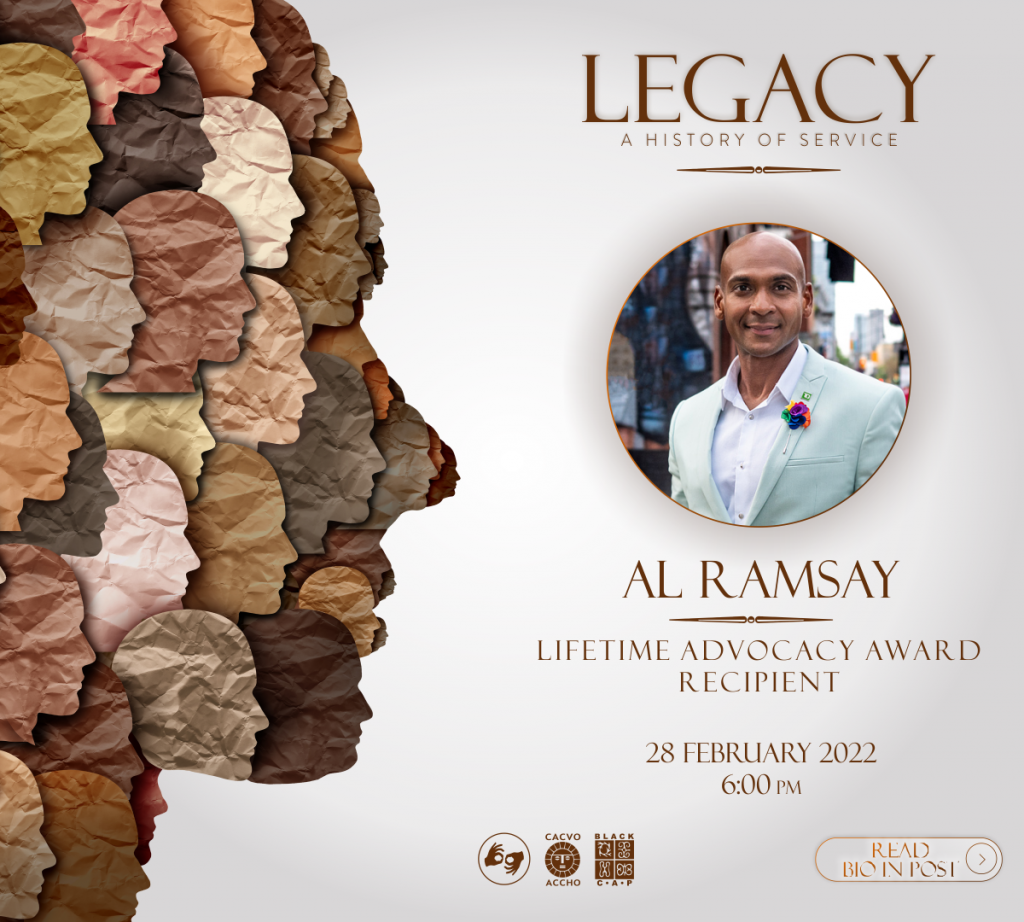 As Associate Vice President, LGBTQ2+ & Black Customer Segments, TD Bank Group, Al Ramsay spearheads TD's LGBTQ2+ and Black Customer Segments designing and executing innovative strategies, which are considered leading edge within the financial industry across North America.
Originally from Jamaica, Ramsay and his family moved to Canada in 1994 to start a new life and complete his education. He holds a Bachelor of Commerce from Ryerson University. Over the past 20 years in the financial industry, Ramsay has held increasingly senior positions supporting TD's diversity and inclusion mandate spearheading customer, employee and community initiatives. He is instrumental in helping TD to become a leader in the LGBTQ2+ communities.
Ramsay has a passion for advancing inclusiveness in the workplace and in his community. He spearheaded the launch of several of TD's Employee Resource Groups, including its LGBTQ2+ and Black Employee Networks that have now expanded to include thousands of employees across North America.
He has served on numerous work committees and boards championing equity, diversity and inclusion. He currently sits on the board of Rainbow Railroad and the Dean's Advisory Council at the Ted Rogers School of Business Management. He is a trusted advisor to the Canadian Gay and Lesbian Chamber of Commerce and ExeQutive group.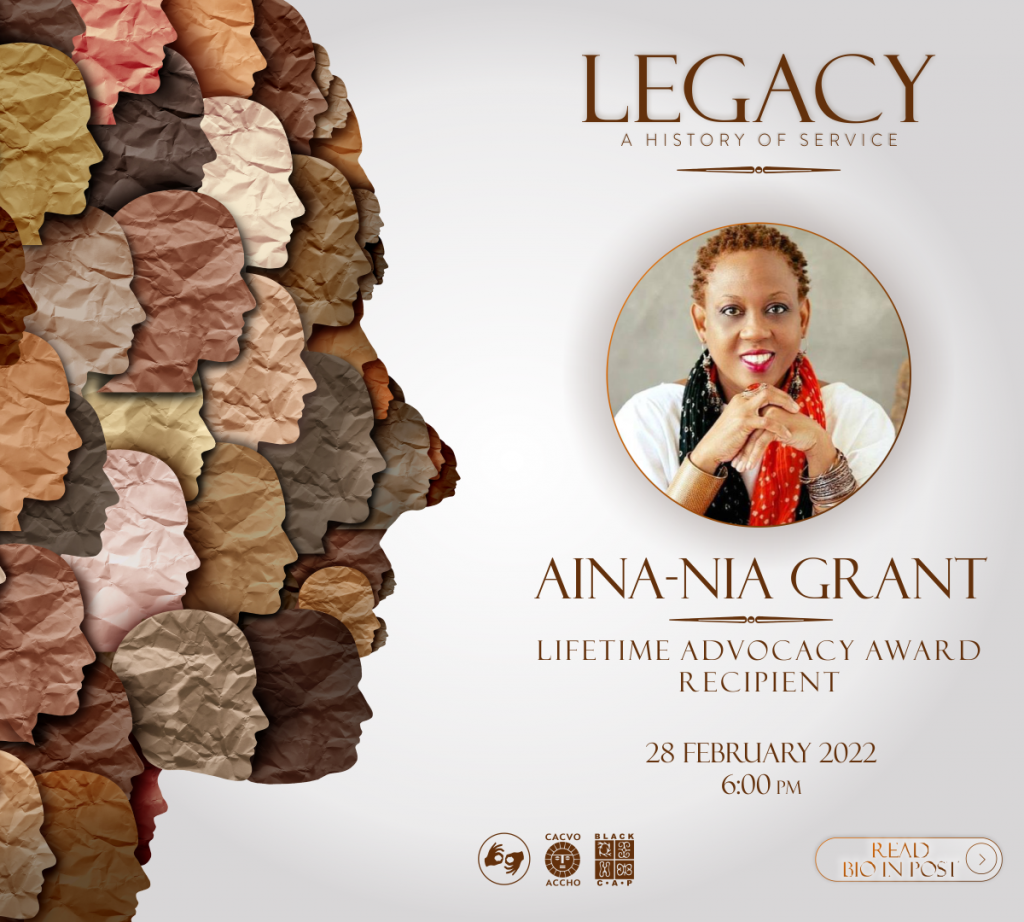 As a Leadership Coach, Ancient Wisdom Teacher and Spiritual Liberation Activist, Aina-Nia Ayo'dele Grant has been supporting individuals to live their highest vision and experience their life desired and deserved with peace, purpose and power. This is her mission, and she is living her vision.
Over a decade ago, she created Sacred Women International and the life transformational process, Sacred Leadership Training (SLT). She has also created other personal & professional development programs. She is an ordained metaphysical minister as well as a Reiki Master Teacher who has studied extensively under the tutelage of various spiritual master teachers, including the world-renowned Iyanla Vanzant.
In 2016, she accepted the request to become the lead consultant for the City of Toronto initiative to address anti-Black racism. Grant became integral to the creation of the Toronto Action Plan to Confront Anti-Black Racism and in 2018 established North America's first government-sanctioned strategy and permanent office to address anti-Black racism.
Having retired from the Toronto Public Service in January, the former Director of Community Resources in the Social Development, Finance and Administration (SDFA) department at the City of Toronto, says she did so "to continue my public works."
In October 2021, she launched the first of her 5-book series, which she calls tablets —Self: An Inner Journey to Re-Membering Your Power.