Other Community Services
Immigration and COVID 19
Workers, students and visitors
If you can enter or leave Canada, what to do if your status is already expired or is expiring soon
Refugees, asylum claimants and sponsors
Making a refugee claim in Canada, information for sponsors and refugees overseas waiting to be resettled
If you're applying or already applied for permanent residence, if we approved your application, withdrawing your application
Canadians and citizenship applicants
If you applied for citizenship, need proof of citizenship, travel and work abroad, adopted a child from abroad, or take part in citizenship celebrations
If you just immigrated to Canada or you're already a permanent resident and need to travel urgently
Passports and travel documents
Find out about urgent passport or travel document services and how to apply inside or outside Canada
Settlement and resettlement service providers
How to safely deliver services to newcomer clients during the COVID-19 outbreak
Financial help for newcomers, temporary residents and refugees (in multiple languages)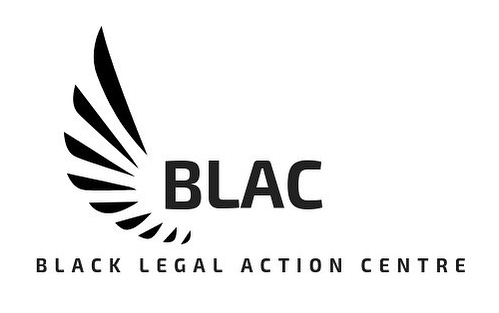 Housing Security for Black Tenants: COVID-19
The Black Legal Action Centre (BLAC) is acutely aware of the specific pressures and differential impact COVID-19 has on Black people and their housing – specifically on Black renters. Due to the racialization of poverty, many people who identify as Black or African Canadian are experiencing significant economic hardship, particularly with housing. We know that for many in our community, housing is the most significant expense and many will not be able to afford their rent. Click on the link for the full resource on housing security for Black tenants: Housing Security for Black Tenants: COVID-19 
Other resources:
The Distress Centre For 24 hour emotional support Call 416-408-4357
The Gerstein Centre For mental health and crisis support – For 24 hrs crisis support Call 416.929.5200
People With AIDs Foundation Provide support for people living with HIV/AIDS. Call 416-506-1400
Friends of Ruby (Formally known as Egale Youth Services)- (Counselling and Practical support)- 416-359-0237
The 519 (Hot meals, Tim's gift card-every weekday 1: 00p.m to 4: 00p.m & Weekends 12:30 p.m.; online therapy-PWC (Pay What you can);
Access Alliance (LGBTQ+ newcomers settlement services)- 416-699-7920 ext. 400 or 410.
Please stay connected to our website (www.blackcap.ca) and social media accounts (@blackcapto) for more information about updates of our services, and/or referals to other community resources and support. As always, stay safe. Please take care of yourselves and your loved ones. Your wellbeing matters to us.